Dedicated to the holistic development of youth, SPINE - THE SNS ACTIVITY CENTER, aims to be the outcome of a physically active lifestyle, for the Gen Y students & professionals, enabling them to associate, innovate & ideate on a social platform.
SPINE - THE SNS ACTIVITY CENTER will witness a plethora of human bonding of their common interests and motivations. As a unique hub, to enhance business connections among the industry and institutions. SPINE - THE SNS ACTIVITY CENTER is set to young with its dynamic and vibrant infrastructure facilities. SPINE - THE SNS ACTIVITY CENTER not only allows individuals to improve their life skills but also gives them a precious chance to build networks for an inspiring start to their careers and entrepreneurial ventures.

MISSION
To provide an activity centre that will be user-friendly and open to all groups and members of the community.
VISION
SPINE - THE SNS ACTIVITY CENTER imagines a world where everyone lives with dignity, safety and availability of enough resources for everyone to achieve their potential.
VALUES
Provide facilities for sporting, recreational and social well-being of the community. Assist in building bridges between all members of the community. Promote equability of access to all groups and individuals in the community.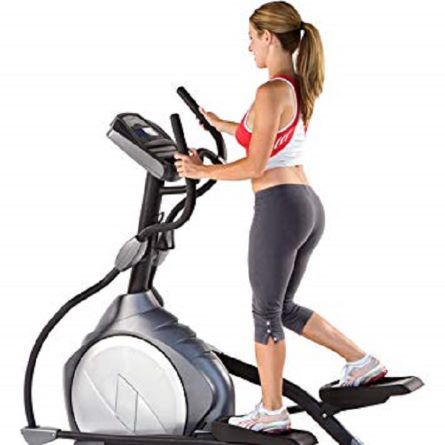 YOU MUST KNOW
SPINE - THE SNS ACTIVITY CENTER plays a pivotal role to provide world class facilities in all kinds of community activities like Sports, Gymnasium, Gaming & Entertainment, Culturals, Arts & Music in 5 levels. This Center is ideally a niche for focused recreation opportunities and promotes a wide range of networking among Industrialists, Corporates, Teaching fraternity and Student community.

SPINE - THE SNS ACTIVITY CENTER
SPINE FACILITIES
Our services
SPEND QUALITY TIME WITH US
blue - SWIMMING POOL
Trust your instincts and take a leap into the cool, clear waters of the Majestic Swimming Pool. Swim to your heart's content and trigger off your joyful aquatic experience. Swimming is the best way to relax your body and rejuvenate your mind.

BUSTER - INDOOR CRICKET
Spend your leisure time sportively and effectively at the All Weather Indoor Cricket Pitch. Give your best shot and spark the burning spirit within you.

BUSTLE - GYMNASIUM
Make fitness your obsession and hit the multipurpose Gymnasium to burn your calories. Shape up, Train and Gain. No Pain, No Gain. Just believe in yourself.
BANG - GAMING CENTER
Explore the unique opportunity to play a wide range of innovative games at the attractive Gaming Center. Be an enthusiastic gamer. Don't just pause. Start gaming.
BIOSKOP - MINI-THEATRE
Discover the pleasure of enjoying a movie or a cultural programme at the plush and sophisticated Mini-Theatre. Entertain yourself and forget the world around you. Capture some wonderful moments and store them in your memory.
BLAST - MUSIC & RECORDING STUDIO
Experience the power of music with an extensive collection of beats and loops at the grand Music and Recording Center. Close your eyes and fuel your soul. Connect your own musical instrument or record your favorite music to unleash your musical talents.
  BEATS - DANCE STUDIO 
& 
BREEZE - ART ROOM
Dance merrily to your own beats and unfold your creative expressions at the fascinating Dance Studio. Charge yourself with the rhythm of every step. Let your imagination run wild into the world of art and your creativity reach its peak at the creative Art Room. Enrich yourself and feel fulfilled as an artist.
Battlefield  - CONNECTION LOUNGE
Relax and unwind. Take a deep breath and feel totally at ease to achieve a sense of gratification for an action packed residential break.
SPINE - THE SNS ACTIVITY CENTER
GAMING SCHEDULE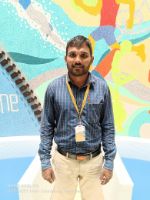 Mr. K.VELLIMALAI
FITNESS TRAINER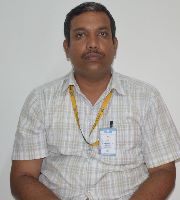 Mr. N.KRISHNAKUMAR
SPINE SUPPORT STAFF
OUR CUSTOMERS' TESTIMONIALS

MS. RAJESWARI
CITY UNION BANK
We had a really good time at the Centre last Sunday. The experience was rejuvenating. It was worth the time and effort. 

MR.S. Ragunathan
Project Manager, Tech Mahindra Ltd
SPINE infrastructure in a very good initiated adopted by the Institute towards healthier and creative students, Wonderful place to be engineered by one and all .

Dr.Sudhahar
secretary- ICI Coimbatore
A noval initiative of bringing world class facility to the student community. Wishing all success progress.

Dr.R. Sivarama Krishnan
Dept of production Tech, ANNA UNIVERSITY
Excellent facility created for budding engineering. Student must utilize this golden opportunity in bringing out this talents in the extra curriculum activity.

Mr. Karthick
PM WELFARE SCHEMES CO-ORDINATOR TN
Wonderful setup! Fantastic place! Great support for " FIT INDIA"

Prof. Richi Neale
Queensland University of Technology
I was highly impressed with the activity center that is newly established in the Institute it has very world class instruments and facilities. It emphasizes the need of relaxation during studies. I am sure this would help students in relieving mental stress.

Mr. KAVIN KUMAR KANDASAMY
Managing Director, K3 groups
Absolutely wonderful facility, from the future in action.

N.Venkataraman
Managing Director of CADD Teach(P) Ltd
SPINE – Infrastructure is really excellent and really very good. Staffs are real support for the students to maintain students health also.

Mr. KARTHIKEYAN C.K
RoOTS INDUSTRIES
Good investment with good thoughts for the benefits of the students and public.

Mr.Ajay Adith – Actor
Managing Director of Banana Entertainers
SPINE – Its very good Ambience and very helpful to students to develop their carrier.Its very Appreciateable good.

Mr. BALA HARI KRISHNAN.S
ARCHITECTURE, TRICHY
My heartfelt thanks to the administration for initiating such students activity center at the campus. The facilities are so good.

MR. KARTHIK RANGANATHAN
Primetive Groups,  CEO
The Facility is Topnotch and looking for more integration to the community. The intent and message is clear. All the very best for the future.

MR. G.SRINIVASAN
kumaraguru College of Technology
Well equipped and the best activity space provided for students. Good to know it will be opened to public as well . Kudos to the Management!

Ms. SUSITRAA B.Arch
PMISP
"WORTH THE WATCH" The way the space is created is just awesome.. Materials has perfectly suited the place.

MS. K.CHITRA VALLAN
PMIST, ARCHITECTURE DEPARTMENT
Its very worthy and useful students activity center. The members are active and guided us well. Very responsible and well organized.